Redefining Health & Safety's Impact on our Communities
Backed by more than 30 years of enterprise compliance technology and safety experience, WellCheck provides an agile portfolio of solutions designed to protect, prepare and secure with an all-in-one platform.
Our health and safety digital solutions were designed specifically to help schools, institutions, and organizations virtually check on anyone in a matter of seconds through HIPAA-compliant health assessments and safety alerts.
Whether it be vaccination document collection and verification, COVID-19 negative test upload compliance, behavioral health screening or community-wide mass communication, WellCheck reduces significant administrative burden by systematically distributing internal procedures and protocols with an automated, customizable screening platform that allows organizations and businesses to effectively mitigate risk and route resources.
Our Health and Safety Digital Solutions History
WellCheck
WellCheck launched in 2019 as a HIPAA-compliant digital health and wellness screening tool. Today, it's used by business, government, and other organizations to conduct a wide array of ongoing health checks.
Companies use it to promote workplace safety and manage staffing needs. For example, if an employee gets injured at work, WellCheck lets the employer check in on the employee's recovery and issue reminders to do physical therapy exercises. County health departments use it to screen residents for mental health, substance abuse, and domestic violence, then direct those residents to resources. Many organizations also use it for emergency notifications. Our respondent data dashboard lets you instantly assess the health of your entire population and stay aware of any changes.
The possibilities are vast, and we're excited to partner with organizations to develop new uses for this highly customizable platform. Our cross-platform web app offers a simple, HIPAA-compliant way to screen for a variety of health-related concerns and route users to response-specific protocols, creating a safer and healthier workplace. WellCheck is easy to implement, so most clients can be up and running within hours.
VaccineCheck
The COVID-19 pandemic brought a new dimension to workplace health and safety. In 2020, we launched VaccineCheck, using WellCheck's HIPAA-compliant technology for COVID symptom screening, testing reminders and results, vaccine verification, and return-to-work procedures. As well as organizations, many individuals use VaccineCheck's Digital Health Pass to securely and privately display proof of vaccination for travel and other situations.
VaccineCheck verifies vaccinations with more than 60 state and local vaccine registries – even if the original vaccination record has been lost or damaged. Each Digital Health Pass is approved by a medical professional and contains a QR code that can be scanned by any QR code reader.
VaccineCheck for Business, Schools, and Events offers flexible solutions (including white-label options) to verify employees' and visitors' health status. Our platform enables you to screen your workforce and visitors, verify vaccination status, manage vaccine exemptions, issue testing reminders, and analyze data at a glance with our compliance tracking dashboard.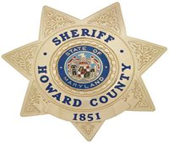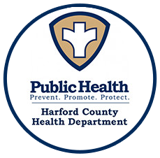 We believe our team is the most important ingredient for our success, and could not be more grateful for finding and working with this special group of people.
Chris Nickerson is the Founder and Chief Executive Officer of WellCheck, a Maryland-based healthcare innovation company. Chris' insatiable desire to make a difference in people's lives is the driving force behind his founding and leadership of WellCheck. The company is redefining health and safety and its impact on society. It's comprehensive portfolio of customized solutions are designed to protect, prepare, secure, and enable accountability for individuals, as well as to enable users to communicate critical and secure information during an active threat, emergency, or drill. It has quickly built a reputation for being an agile development company with an intuitive understanding of its partners' needs.
The firm has been a key partner nationally for local health departments in addressing the COVID pandemic, health care access, and health equity. Chris and his team have worked in various capacities with several Local Health Departments in many states, including Maryland, as well as with companies such as Harley-Davidson, Coca-Cola, New York Presbyterian Hospital, Vroom, Sierra Nevada Brewing, NPR, The Hartford, and BBB. The company recently received an "Innovation Award" from St. Mary's County Health Department in Maryland in April 2022.
Chris Nickerson is an entrepreneur with a natural drive and passion for business, as well as an eye for potentially disruptive and innovative business opportunities. Throughout his career, he has built a reputation for filling market gaps that his competitors overlook. Chris made waves in the mortgage education industry over two decades ago when he founded TrainingPro in 2000. He built TrainingPro into the largest financial services training and testing company in the United States, expanding from two states in 2000 to all 50 states in less than a decade. Mr. Nickerson drafted, lobbied, and passed legislation both at the State and Federal levels to raise the standards of training, testing and continuing education for the mortgage industry and led efforts to develop the National Mortgage Licensing System (NMLS registry).
Chris is not only an accomplished business executive, leader, and "change-maker"; he is also an advisor, venture capitalist, and mentor to aspiring entrepreneurs and business owners. He was previously named a finalist by professional services firm Ernst & Young LLP for the Ernst & Young Entrepreneur of the Year 2004 and 2007 Awards in Maryland.
Natalie Santos Ferguson
COO
Natalie Santos Ferguson serves as our Chief Operation Officer at WellCheck. Ms. Ferguson began with WellCheck in October 2021, quickly becoming an integral part of the team. A resourceful marketing professional experienced in operations, strategy, business development, product leadership, and relationship management, she brings a positive, contagious energy that powers WellCheck forward.
Ms. Ferguson possesses a strong ability to propel initiatives forward, with a track record of increasing adoption and growing companies. Natalie graduated from the University of Virginia, where she was a member of two National Championship Lacrosse Teams. After beginning her career as a teacher, she soon found herself working as a Brand Manager with AOL, Influencer Marketing with Freeli Foods, and later focused on sports marketing with PowerBar.
Ms. Ferguson resides in Northern Baltimore County, where she enjoys coaching lacrosse, being a good friend, and driving fast, while being supermom to her family and three dogs.
As our Chief Technology Officer, Tan Lu brings 15 years of experience in building enterprise IT solutions, and has led teams to build innovative products in various industries. Tan holds 13 patents, a MS in computer engineering from Carnegie Mellon University, and an MBA from Columbia University.
At WellCheck, Mr. Lu is tasked with setting technology principles and controls that lead to innovative products that solve market-driven problems.
He lives in Owings Mills, MD with his wife and two children.
Darlene Mitchell
Director of Customer Success
As the Director of Client Success at WellCheck. Ms. Mitchell brings 20 years of Customer Service and Business to Business Sales Support experience. Darlene worked for Bloomberg BNA for 10 years, where she was the single point of contact for BNA's largest law firm customers and the Legal Solutions Sales Consultants serving those clients. She has considerable experience with contract review, billing, pricing, web navigation, and problem solving.
Madison Bush
Account Manager
Madison Bush, WellCheck Account Manager, joined our team in November 2021. She loves working with her clients, making their lives easier with our technology, and delivering top notch service, support and responsiveness with each. Originally hailing from California, Madison calls Nashville, Tennessee home where she lives with her husband, Daniel, and dog Rex. Madison is a cross fit competitor, and in her free time, is an amazing singer-songwriter.
Abigail Hopkins
Public Health Data Analyst
Abigail Hopkins joined WellCheck as a Health Care Specialist in June 2021. Ms. Hopkins is a graduate of the University of Delaware, where she earned a Bachelor of Science degree in Biology with a minor in Public Health. Ms. Hopkins is passionate about wellness and pursues a Masters degree in public health. In her free time, she enjoys running, reading and travel.
Melissa Carroll
Office Administrator
Melissa Carroll provides administrative support and oversight of all daily office operations at WellCheck. Prior to accepting her position with WellCheck, Ms. Carroll worked with several trade associations, such as the Executive Director (Pennsylvania Association of Mortgage Brokers), Office Administrator (American Council of Engineering Companies of PA) and Membership Associate (Pennsylvania Association of School Business Officials).
Maren Eells
Customer Support Representative
Maren Eells joined WellCheck as a Customer Support Representative in September 2021. Organized, responsive and friendly, Maren is a team player and always looking for her next project to master. Ms. Eells loves cooking, baking, drawing, and exploring the beauty of Southern Maryland with her dog Bailey.
Jaden Prowinski
Customer Support Representative
Jaden Prowinski, Customer Support Representative, began working at WellCheck in June 2020. Ms. Prowinski is from Southern Maryland, and she loves working at WellCheck because she believes she's contributing to a larger purpose, assisting those in need all around the world.
Jameela Mitchell ANP-C, PMHNP-BC
Medical Director
Jameela Mitchell is an Psychiatric Mental Health Nurse Practitioner who specializes in Addiction medicine and Psychiatry. She obtained her Bachelors of Science at Coppin State University and then earned her Masters in Nursing from Walden University. Mrs. Mitchell later obtained a Post-Masters in Psychiatric Mental Health nursing at Liberty University to help bridge the gap and reduce the stigma associated with mental health disorders. She holds a dual certification with American Association of Nurse Practitioners and Board certified with American Nurses Credentialing Center as a PMHNP. 
Bradford Davis
Director of E-VID Network
Brad Davis manages the growth and development of our strategic medical providers partnerships throughout the country. The innovative E-VID network aligns forward thinking medical professionals with adaptive technology developers.  These vital alliances provide clinical insight and ongoing support for the health and safety of the communities we serve.
Sara Madgey
Director of Education
Sara Madgey is an educator and entrepreneur with a passion to help others and solve problems. Ms. Madgey has over ten years of experience teaching at the elementary and middle school levels. She also works with teachers to train them on how to use and integrate new technology into their classrooms. Ms. Madgey started PinPoint Safety with the idea that emergency procedures in school systems could be improved with technology.
As organizational health and safety evolve, we aim to help you meet whatever challenges come your way. We're proud to partner with organizations in 42 states, 7 countries, and all industries, including Coca-Cola, various NFL teams, and health departments and schools across the country.
We know that health and safety are urgent priorities for many organizations, so our solutions can be implemented within days. Reach out today to see how we can help your organization stay safe, healthy, and prepared.
In the ever-evolving healthcare landscape, healthcare organizations must take a unified approach when addressing patients' social determinants of health (SDOH). This approach is now more crucial than ever, as starting from January 1, 2024, the Centers for Medicare & Medicaid Services (CMS) will mandate the screening of five specific SDOH domains for admitted patients.
Read More »
The St. Mary's Health & Wellness Portal boasts a directory of free or reduced-cost local services provided by the health department and other community service entities. These services encompass a wide spectrum, ranging from health care and personal finance to conflict mediation, mental health support, and substance use recovery. The portal seamlessly interconnects these services, streamlining the referral process for healthcare providers and offering community members direct access for self-referral.
Read More »
APHA 2023 Event Attendees The vaccination requirements to attend the 2023 Event are as follows: All attendees,
Read More »